Exchanges Are Leading The Way: A case of ZoomEx
ZoomEx Crypto Currency Exchange's token sale is an opportunity to invest in a new exchange, which hits the market in a few months
Posted August 8,2019 in Other.
The Age of Exchanges
Crypto exchanges are minting money with their fees. Analysts have reported that some of the largest crypto exchanges are pulling in trade volumes worth of a billion dollars daily. This is easily evidenced by the figures shown onCoinMartketCap.
Moreover, the trend is positive since despite the increased competition for the market, coin trade volume has significantly grown. Increased trade volume simply means that exchanges are making more money. Whether the market rises or drops, exchanges will earn their fees.
The key point is that an exchange is simply a tool and it complements the rise of blockchain technology. It does not leverage the technology itself, and it does not place bets on which sector is ripe for the best earning. Rather, an exchange lets others develop the products and lets investors speculate, and then offers a means for the two. Therefore, exchanges take no risks of a speculative nature.
Lots of Potential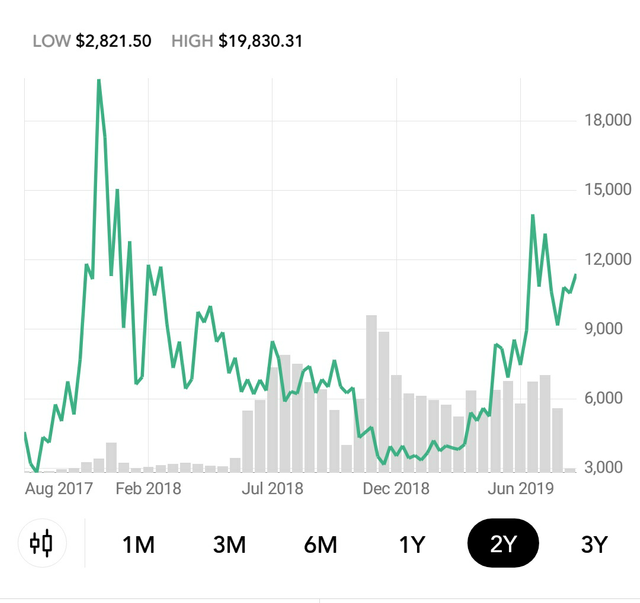 This is a chart for the price of Binance Coin; its obvious that the token value surged. The reality is that even KuCoin Shares faced a similar growth. Both tokens are far above their opening market caps.
Despite the increased number of exchanges in the market, new exchanges have plenty of room. Just like there isnt a single bank, there will never be a single exchange. However, at present, exchanges have primarily competed on token menu and price.ZoomExCryptocurrency Exchange is a market entrant with genuine product differentiation.ZXEis going to fulfill user desires of a large crypto menu and the want for low fees. But it is going to top-up its offering with added security measures and the leading customer experience offering.
ZoomEx Tokens (ZXE) are a current opportunity to get in on the exchange success train.
Invest Parallel to the Big Guys
This figure shows the daily revenue derived by exchanges. The top 10 exchanges are pulling in fee revenues of over $15 million. Thats why it is no surprise that Wall Street has had such a high interest in exchanges.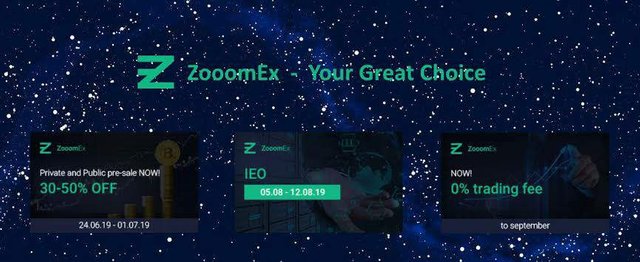 However, instead of developing their own platform, investment banks have considered buying other exchanges. Goldman Sachs has made the move to directly get involved, as Circle, which is backed by GS, has acquired Poloniex. Exchanges have no cost of goods sold, so operating costs are the only deduction from their revenue. This allows an easy and extremely profitable means to scale up. Thats why even Wall Streets elite analysts so value in investing in an exchange.
ZoomExCrypto Currency Exchanges token sale is an opportunity to invest in a new exchange, which hits the market in a few months.ZXEtakes the crypto exchange standard to a new generation by focusing not on just lower prices, but by actually giving real differentiation in terms of a competitive edge.ZXEis partnering with insurance firms to give investors peace of mind that their funds on the exchange are backed by a thrid-party. Additionally, as much a three-forths of the investor funds will be secured in cold storage wallets.
For more information, please visit:
Website:https://www.zooomex.com/
Whitepaper:https://www.dropbox.com/sh/4soga73dpsxw849/AAC2xnw5iHpzm2trUZaoM6lqa?dl=0
ANN Thread:https://bitcointalk.org/index.php?
Telegram:https://t.me/zooomex_en
Twitter:https://twitter.com/zooomexcom
Facebook:https://www.facebook.com/zooomexcom/
My Bitcointalk